Music and Cannabis: a very close relationship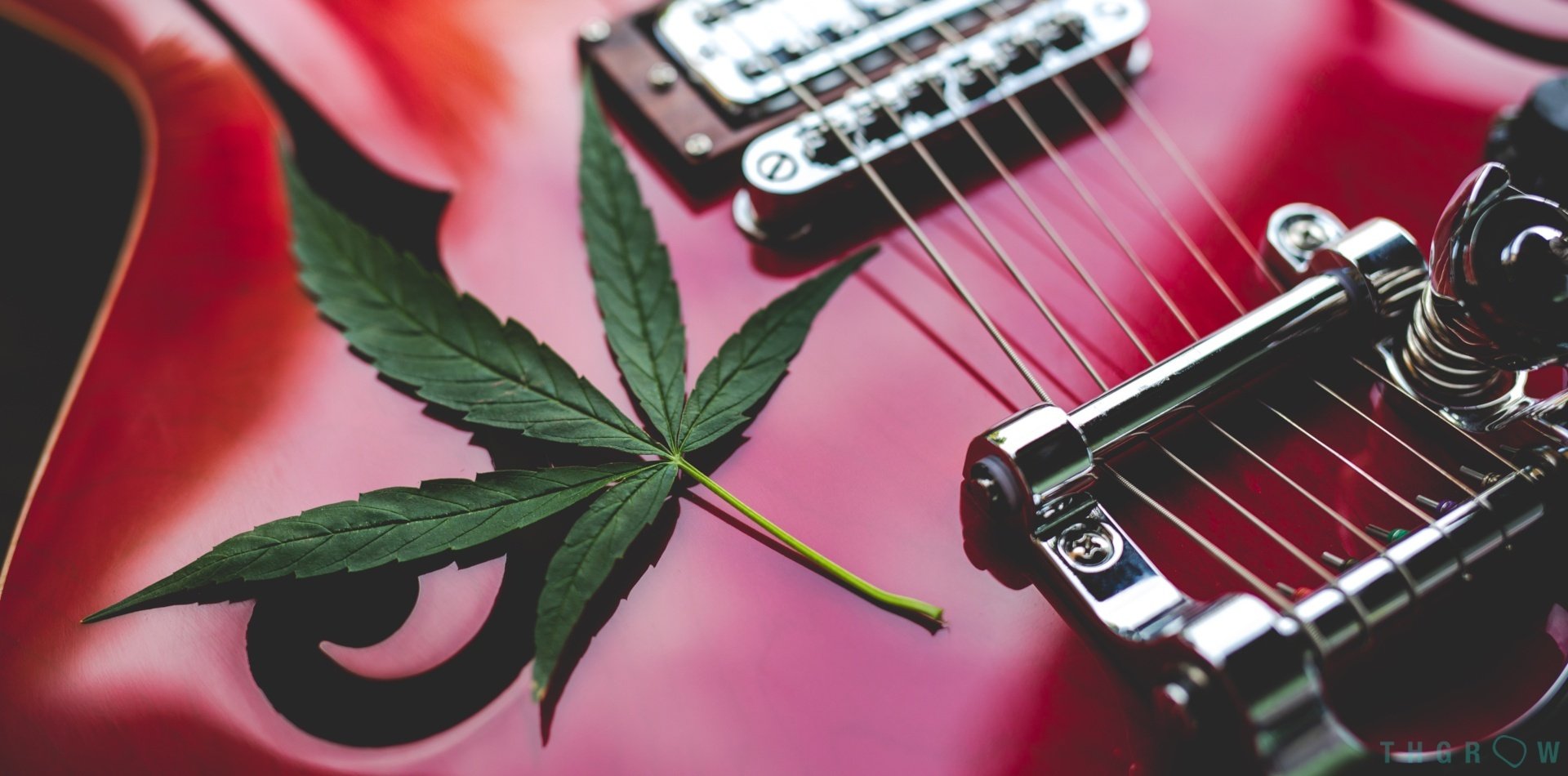 In this post we are going to talk about the synergies between cannabis and music. Many musicians throughout history have used marijuana as a source of creativity.


We can note the connection between cannabis and jazz musicians during the 20th century in New Orleans (USA) in their song lyrics. Examples of this would be Ella Fitzgerald, Louis Armstrong, Cab Calloway, Chick Webb, with well-known themes such as Reeferman, Minnie the Moocher, If you're a viper, Here comes the man with the jiver o Wacky Dust, among others.

Early 20th century: Swing and Jazz

It is in the red light district of New Orleans that the American use of "marijuana" is first documented in 1909. Many jazz musicians started to use cannabis during their performances to cope with the long nights, making the music sound different for them. The early days of jazz left numerous recordings that made reference to cannabis. It wasn't long before the authorities took swing and jazz as a consequence of marijuana use and began a crackdown on blacks and Mexicans suspected of using the plant. They were worried that they were selling the weed and that the population would lose its inhibitions. New Orleans banned pot in 1923 and Louisiana followed suit in 1927. Louis Armstrong was arrested in 1931 while smoking marijuana in the Cotton Club car park in Culver City and had to spend 9 days in a Los Angeles jail after facing a possible six-month sentence. This racist campaign set an unseemly precedent for anti-marijuana propaganda to come.


Harry J Anslinger, Commissioner of the Federal Bureau of Narcotics, was primarily responsible for prohibition and one of his motivations was that cannabis inspired unconventional jazz music, as Dr. Munch, the leading official expert on the effects of marijuana during the 1930s and 1940s, comments in an interview about the social use of marijuana in the United States (Larry "Ratso" Sloman in Refeer Madness). Anslinger instructed his agents across the country to keep an eye on local jazz musicians and be ready when the day came to arrest them all at once. His career ended in 1948 when he asked for more funding for his plan in a congressional committee and all the media began to receive thousands of letters of protest from jazz-loving American citizens.


Milton "Mezz" Mezzrow, a Jewish boy who started out playing the horn in a jazz band in 1920s Chicago and ended up a star in Harlem with his name associated with good quality marijuana, relates his first experience with cannabis this way: "The first thing I noticed was that I started to hear my saxophone as if it was inside my head.... Then I started to feel the vibrations of the reed much more pronounced against my lip and my head was buzzing like a loudspeaker. I noticed that I was slurring my words much better and putting just the right feeling into my sentences. I was really perking up. All the notes were coming out of my horn with ease as if they were already made, greased and tucked into the bell, so all I had to do was blow a little and send them on their way, one after the other, never missing, never lagging, all without an ounce of effort."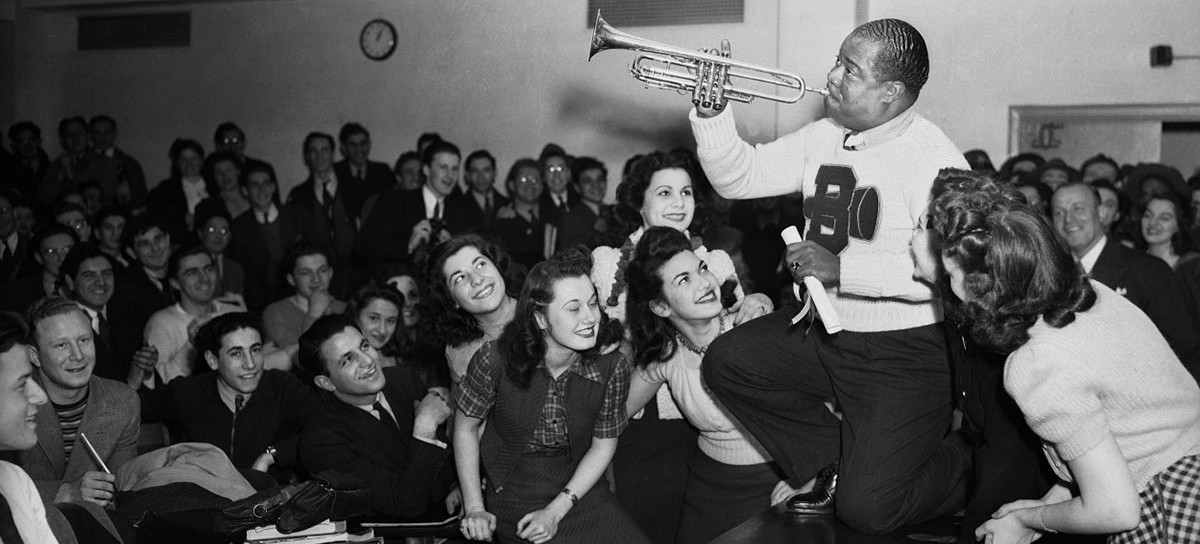 Altered sensory statess

annabis also acts on the musical expression of the artist, allowing musical styles where the sound itself envelops us in a similar way to a psychoactive trip. Through numerous scientific studies we understand that cannabis acts as an enhancer of human perception, that is, it does not affect the hearing, but rather the way in which the brain processes music. When a person consumes cannabis they become more sensitive, being able to differentiate unique patterns between musical notes and even words become more evocative, creating a whole new sound experience. Therefore, not only does listening becomes better, but the sound is also more enjoyable.


Science has also shown that the right hemisphere of the human brain is related to creativity and imagination, while the left hemisphere focuses on reasoning and analysis. Studies and brain mapping have shown that the same individuals show greater activity in the right hemisphere when using cannabis and listening to music together.


There are also studies on how cannabis alters our time perception, slowing it down. This phenomenon allows musical styles based on improvisation, such as jazz, to give the musician more time to construct a greater number of musical notes, as well as to distinguish more sounds. It is therefore understood that cannabis can enhance the sonic expression of the music maker, as well as increase the enjoyment of the listener, by listening to details that would otherwise remain unnoticed.


Another curious phenomenon is the synaesthesia associated with cannabis use. We understand synaesthesia as the ability of some human beings to mix the sensations of one sense with another. For example, when we listen to a melody and the notes are translated into colours, lights or shapes, we are combining hearing and seeing senses in unison.



And some music...

Here is a collection of 30 songs related to cannabis of different musical styles from the early 20th century to the present. You can try listening to them any day on your way home from work or one morning when you wake up while consuming your favourite cannabis strain.


1. Reefer Man - Cab Calloway (1932) Jazz

2. Jack I'm Mellow – Trixie Smith (1938) Jazz

3. Got to Get You Into My Life - Beatles (1966) Pop

4. "Rainy Day Women #12 and 35" - Bob Dylan (1966) Blues / Rock

5. Purple Haze - Jimmi Hendrix (1970) Rock

6. Let´s go get stoned - Ray Charles (1970) Gospel

7. One Toke Over the Line - Brewer & Shipley (1971) Folk

8. Sweet Leaf - Black Sabbath (1971) Rock

9. No no song - Ringo Star (1974) Pop

10. Expensive Shit - Fela Kuti (1975) Afrobeat

11. Smokin´Cheeba Cheeba – Harlem Underground Band (1976) Reggae, Country

12. Legalize it - Peter Tosh (1976) Reggae

13. Mary Jane - Rick James (1978) Funk

14. Kaya - Bob Marley (1978) Reggae

15. Pass the Kouchie - The Mighty Diamonds (1981) Reggae

16. Smoke Two Joints - The Toyes (1983) Reggae

17. Hits from the bong - Cypress Hill (1993) Hip Hop

18. Mary Jane's last dance - Tom Petty (1993) Rock

19. Bollere - Raimundo Amador / BB King (1995) Flamenco

20. How High - Redman and Method Man (1995) Hip Hop

22. Marihuana Boggie - Manu Chao (1999) Blues chicano

22. Dopesmoker - Sleep (1999/2003) Stoner Rock

23. Because I got High - Afroman (2000) Rap

24. Addicted - Amy Winehouse (2006) Soul

25. A Semente - Bezerra da Silva (2010) Samba

26. Kuff Cumbia - Sabo&Cassady (2011) Cumbia electrónica

27. Don Quixote Marijuana - Brujeria (2011) Death Metal

28. Roll Me Up And Smoke Me When I Die - Willie Nelson (2012) Country

29. Smoke the weed - Snoop Lion (2013) Raggamuffin

30. Pass da Weed – Coops (2014) Rap


Source: Soft Secrets, RollingStone Magazine, 420magazine, Highsnobiety, upful Life