Silent Seeds: The Return of a Classic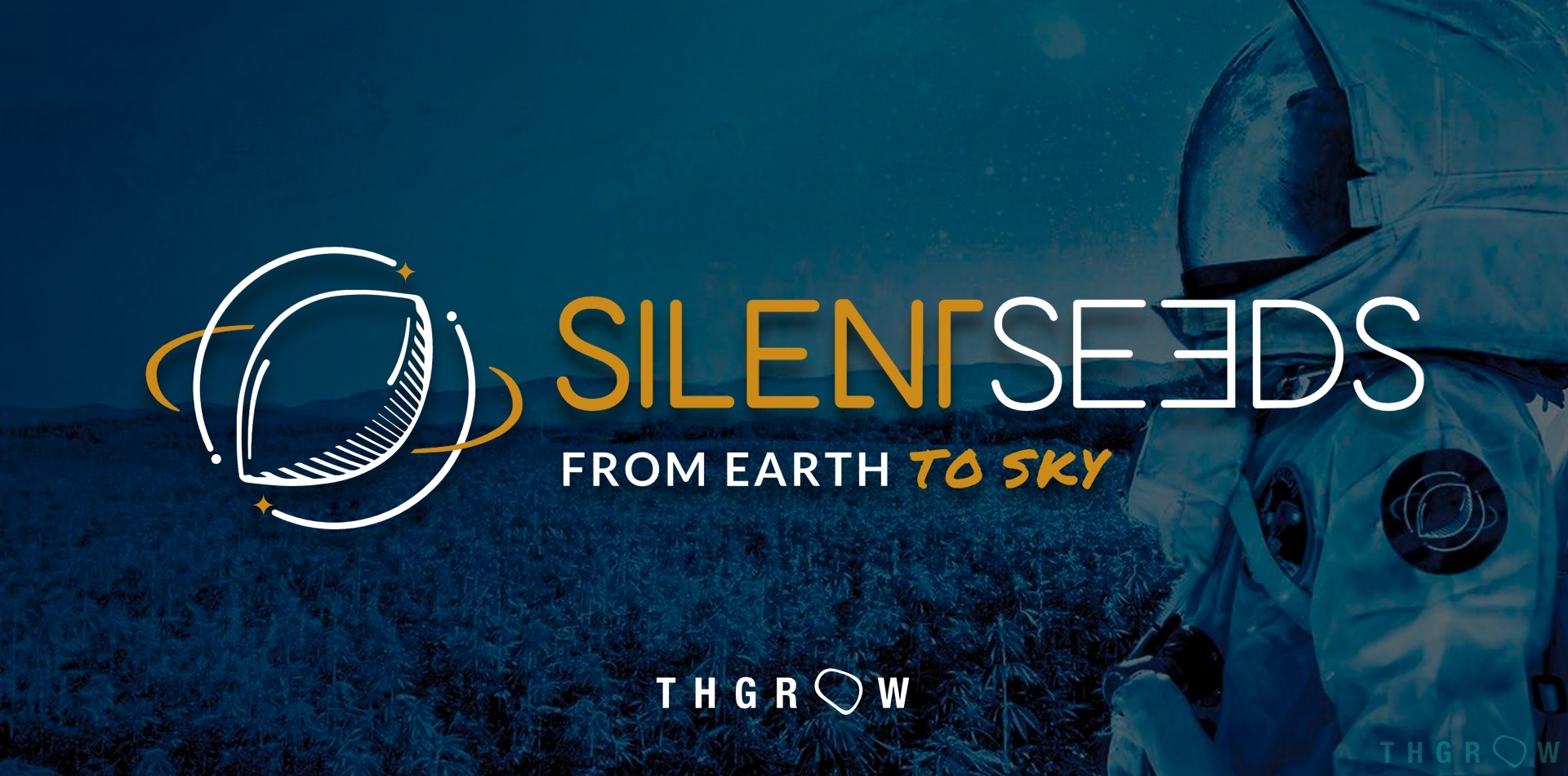 Founded in 2021, Silent Seeds is a seed bank that rises from the ashes of one of the pioneering projects that has achieved international renown, both for the quality of its genetics and the reliability of its seeds. You will surely be familiar with some of them: Critical +, Critical + 2.0, Moby Dick, Critical Jack, Original Amnesia, Industrial Plant, Blue Widow, Blue Cheese, OG Kush, Big Kush, White Widow, ...

They have also pioneered the creation and stabilisation of autoflowering strains over several generations, with automatic hybrids that need no introduction: Moby Dick Auto, Critical + 2.0 Auto, Haze 2.0 Auto or Critical Jack Auto.

The main goal of Silent Seeds is not only to offer the possibility for anyone to acquire seeds in order to obtain high-quality cannabis crops. They also want to share with the community a unique cannabis experience, with new concepts, ideas and sensations.
20 years of experience and always at the forefront

Over the past 20 years, Silent Seeds' team has been acquiring knowledge and experience about all the secrets surrounding the best cannabis crosses and breeding in general. Their passion for the plant is the only thing that can explain their vast accumulation of knowledge, as well as their insatiable desire to always experiment, discover and create unique cannabis genetics with complex characteristics.

In the last decade they have left an unforgettable mark with the development of cannabis cultivars with a high Cannabibiol (CBD) content, to the point that many of the CBD crosses currently offered by different seed banks are directly based on their work. We can talk about Dinamed CBD or Dinamed Kush CBD, authentic references in Switzerland and Italy, or the more than famous Bubba Kush Hemp E-1, a great commercial success throughout the USA thanks to its exclusive terpene profile for a CBD strain. The result of this effort and dedication has led to collaborations with prestigious companies in the sector such as Phytocann in Switzerland, THC CBD in Italy and Seven Acres in Canada.

A link between the old and the new generation

If you already liked what you tried from the classic catalogue of their previous work, Silent Seeds have prepared a whole new generation of strains ready to put us into orbit and give us a good interplanetary trip in their galactic ship. We can find crosses like L.A. Vanilla Cake, Cookielato, Lemon Sorbet, Watermelon Runtz, Zkittlez 2.0, Grape Juice, Gorilla Frost and Starfire OG. This is their "exotic" line, which reflects the current cannabis scene and its new trends. Here we can find, for example, the recent American influence, with flavour profiles that are more like the cakes and desserts of a gourmet restaurant than those of traditional cannabis. All these terpenes will pleasantly stimulate our taste buds, producing fruity and complex sensations in the mouth.

The traditional metal packaging has been replaced in this new project with a square cardboard box, locally manufactured and made from 100% recyclable materials, attractive and functional. "We decided to abandon the small metal box, so appreciated by the public and which was a distinctive sign of the brand at the time. We thought that as we started this new chapter, it would be the right time to move on at this level as well," they confess. "Moreover, our old packaging came from China, with a not very eco-responsible approach and a large carbon footprint, which was interesting in terms of cost management, but the Covid-19 global pandemic has also shown us its negative aspects in terms of globalisation, especially in terms of ecology and logistics as far as we are concerned."

Experience and proximity to the public

One of the next steps at Silent Seeds will be to bring back its range of "Quick" versions of the different varieties. These are crosses between seasonal plants and selected automatics that give rise to seeds that are harvested two weeks earlier than the traditional ones. This allows us, on the one hand, to obtain more crops throughout the year in indoor rooms and, on the other hand, to anticipate the harvest outdoors in order to avoid problems due to theft or inclement weather.

They work with rigour and attention to detail, combining a multitude of fundamental quality criteria. Some of them are the stability and homogeneity of their hybrids, the higher speed of growth and flowering, the higher levels of flower and resin trichome production. The aromatic qualities of the resin reflects the presence of rich, deep and complex terpenoid and flavonoid compounds that complement the cannabinoid profile of each strain in their catalogue. Of course, all their hybrids also demonstrate a good level of resistance to various fungi and a wide range of pests.

Besides being a company known for its professionalism and its long career in the industry, Silent Seeds has always wanted to be close to its public, either through its presence in various European and international fairs, or through a responsive, rigorous, attentive and resolute customer service. At Silent Seeds you will always find someone willing to provide information or solve problems.

"There is something fundamental: if you don't offer your customers excellent products and services, and if you don't listen to them in a very personalised way, then it's not worth starting anything...", they told us at Silent Seeds.



"This divine and ancient plant, which heals, entertains, pacifies and brings people together, is also part of Silent Seeds' DNA, because consideration and respect for human beings are fundamental and essential ethical values for our entire team"