Interview with GeneSeeds Bank, new seed bank at THGrow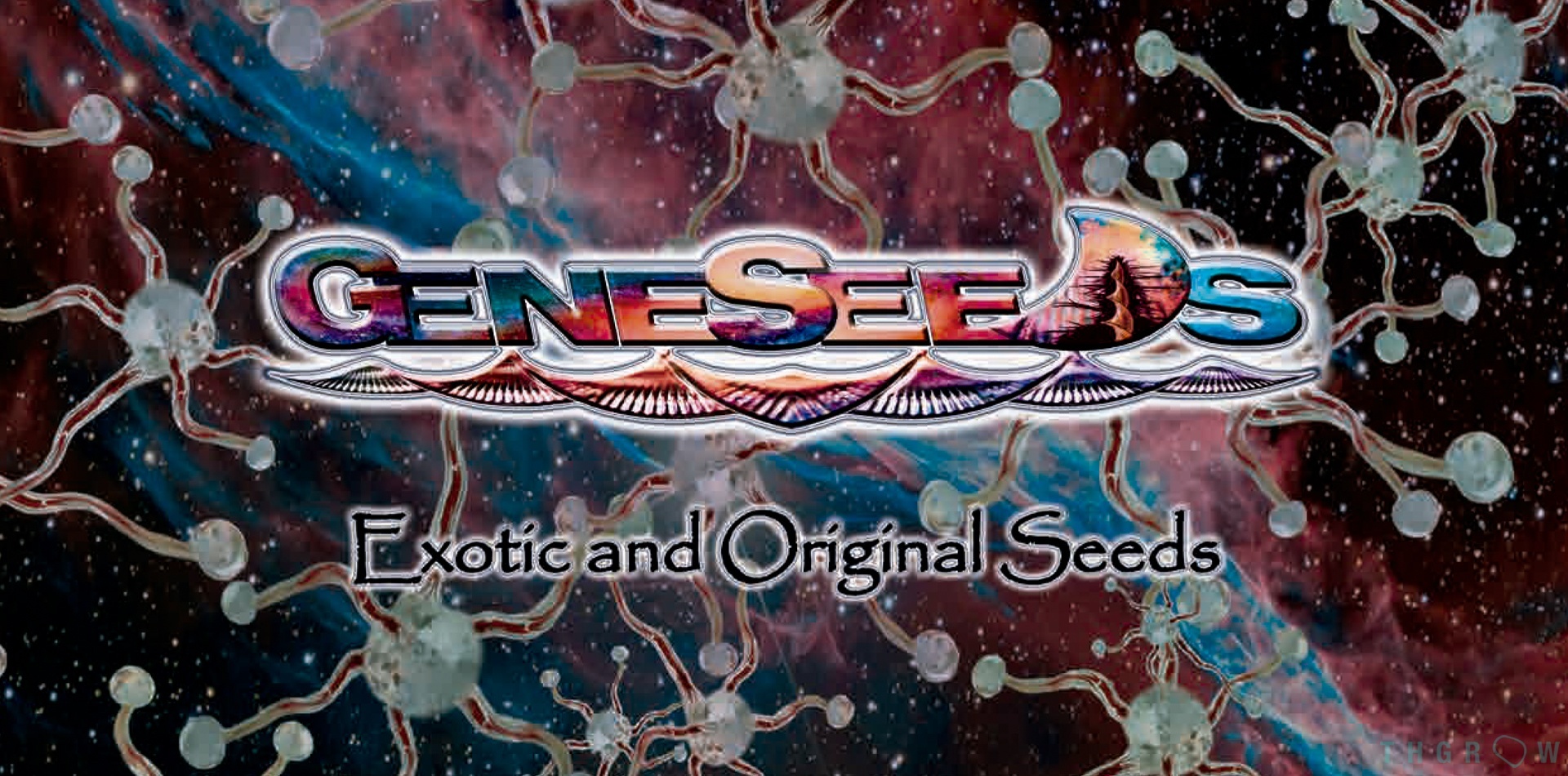 THGrow is pleased to present a new addition to our catalogue, GeneSeeds Bank. The breeder, José, has answered a few questions so that we can properly present their bank.

Over the years, Geneseeds has brought together a wide variety of genetics outside the commercial market, with unique and exclusive lines where Lebanese genetics stand out. Easy to develop plants, with an extreme power and exquisite flavors.

THGrow: How did the idea of creating the GeneSeeds Bank come about?
GeneSeeds: It all began years ago, collecting seeds from exchanges with people from different countries like Canada or friends who had visited places where there were landraces like Lebanon, Afghanistan, etc.

We started to cross over everything we found to see the results and gain experience so we could predict what we could get and what we might like. In that time, we achieved very original and exotic plants such as Evania, whose main characteristic comes from a strain from Lebanon after germinating more than 100 plants. Its aroma is indescribable and it combines very well with other strains, giving it that unique touch. In this way we obtained the bases to create other combinations and cross them over to stabilize the aromas that we liked the most. When we had a good number of varied and stabilized strains, we started to consider creating a bank so that anyone could access the results of this work. That's how GeneSeeds Bank was born.

T: What were the initial GeneSeeds objectives and what new projects do you have in mind?
G: The objectives have always been and will always be to bring something new and fresh to the market, tasty and original, and above all, not to fall into the easy, continue to innovate and improve all our strains.

We are currently working on new strains which we hope to be able to present soon.

T: What makes you different from other seed banks?
G: In addition to real breeding, which unfortunately is becoming less and less common, we are looking for an alternative to what is continually being repeated on the market.

T: What is your most popular strain?
G: Black Lebanon and Alaskan Thunderfuck are the most demanded ones. Our auto are also popular because they are different than the usual autoflowering plants in the market.


T: And what do you recommend from your catalogue? Something new and unique?
G: You have to try them all because they all have their own particular and original touch; and obviously we all have our own tastes. For the less experienced I would recommend starting with the Indoor Line category, such as Harley Qinn, as it is one of the most manageable. For the more experienced, the Exotic Line category is perfect, Ananda for example is one of my favourites, very exotic and unique.

T: If you had to give us a reason to buy from GeneSeeds in one sentence, what would it be?
G: If you're tired of all being the same, GeneSeeds is a good choice.

T: Any special advice about growing your varieties for our customers?
G: Special attention must be paid to the strains of the Exotic Line category as they are highly vigorous. The best thing for them is the outdoor cultivation, which is where they reach their maximum splendor. Another tip is to give them little nitrogen, as they absorb a lot of it and keep it retained and have a hard time getting rid of it in the final process.

T: What new developments await us in the near future?
G: No paramos. Ahora estamos fijando genes de las mejores líneas de USA a muchas de nuestras cepas, que debido a su legalidad allí, pueden desarrollar variedades que aquí aún no podemos y conjugar su trabajo con el nuestro aportandonos estructuras y resinados increíbles, además de nuevas autoflowering plants.

T: Which path would you like to follow in the future?
G: To be able to enjoy the plant with total legality and to make breeding works with means and facilities in a big way.

T: To finish the interview, anything we forget to ask?
G: That's all folks, we hope you enjoy growing them as much as we do breeding them.