Auto Critical Soma by Advanced Seeds: chosen Auto of the Year 2017 by Soft Secrets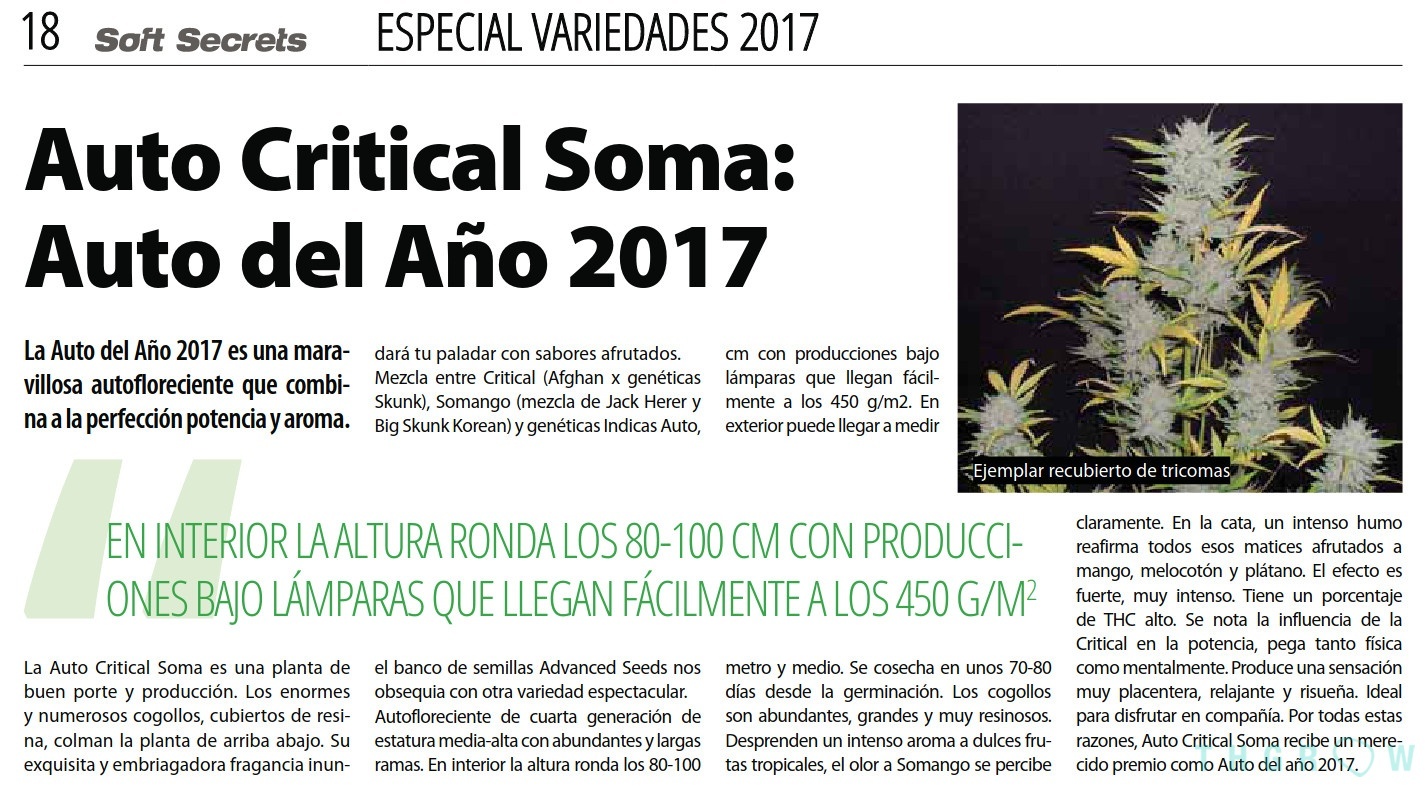 MEET THE AUTO AUTO CRITICAL SOMA BY ADVANCED SEEDS, QUALIFIED AS THE AUTO OF THE YEAR BY SOFT SECRETS

Today we want to dedicate an article to one of the autoflowering seeds that is giving more talk among growers from all over the world. This is the Auto Critical Soma by the cannabis seed bank Advanced Seeds. From THGrow we want to tell you the peculiarities and advantages of this variety that many have already described as exquisite. This and many more reasons have led to the hemp magazine Soft Secrets to qualify the plant as The Auto of the Year 2017. And it is no wonder...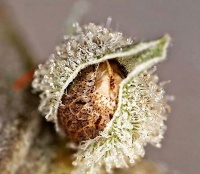 It comes from a highly productive and aromatic genetic (Critical Somango) and stands out from the others, especially in its autoflowering version. This is due to its heritage from the cross of two selections as unique as the Critical and the Somango of Advanced Seeds. This combination is so successful that its advantages stand alone from sowing to harvesting.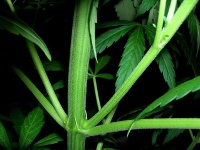 - GOOD BRANCH
A good branching comes from a good root system. Its genetic legacy gives it a great facility to absorb nitrogenous nutrients from the substrate while rapidly growing its roots. This contributes to give energy to the plant for a good vegetative growth with a height that oscillates between 85 and 150 cm.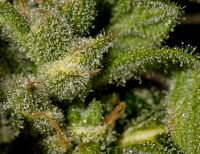 - RESINOUS
Also during its flowering phase we can see this kind of advantages. There is no doubt that we are talking about a cannabis strain that easily produces good quantities of powerful resin. Its THC levels can reach up to 17%. Its harvest time oscillates between 70 and 80 days from the sowing.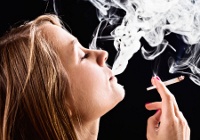 - VERY AROMATIC
The influence of its Somango heritage is very present during the cultivation, but much more when you smoke it. A dense smoke with fruity aroma invades the room in which we are. Its delicious combination of peach, mango and pineapple transports us to a Caribbean beach holding a daiquiri...


In short, if you are looking for a powerful, aromatic, very resistant and easy to grow autoflowering seed, Auto Critical Soma is your choice.