Interview with ItalyHemp, legal bud growers in Europe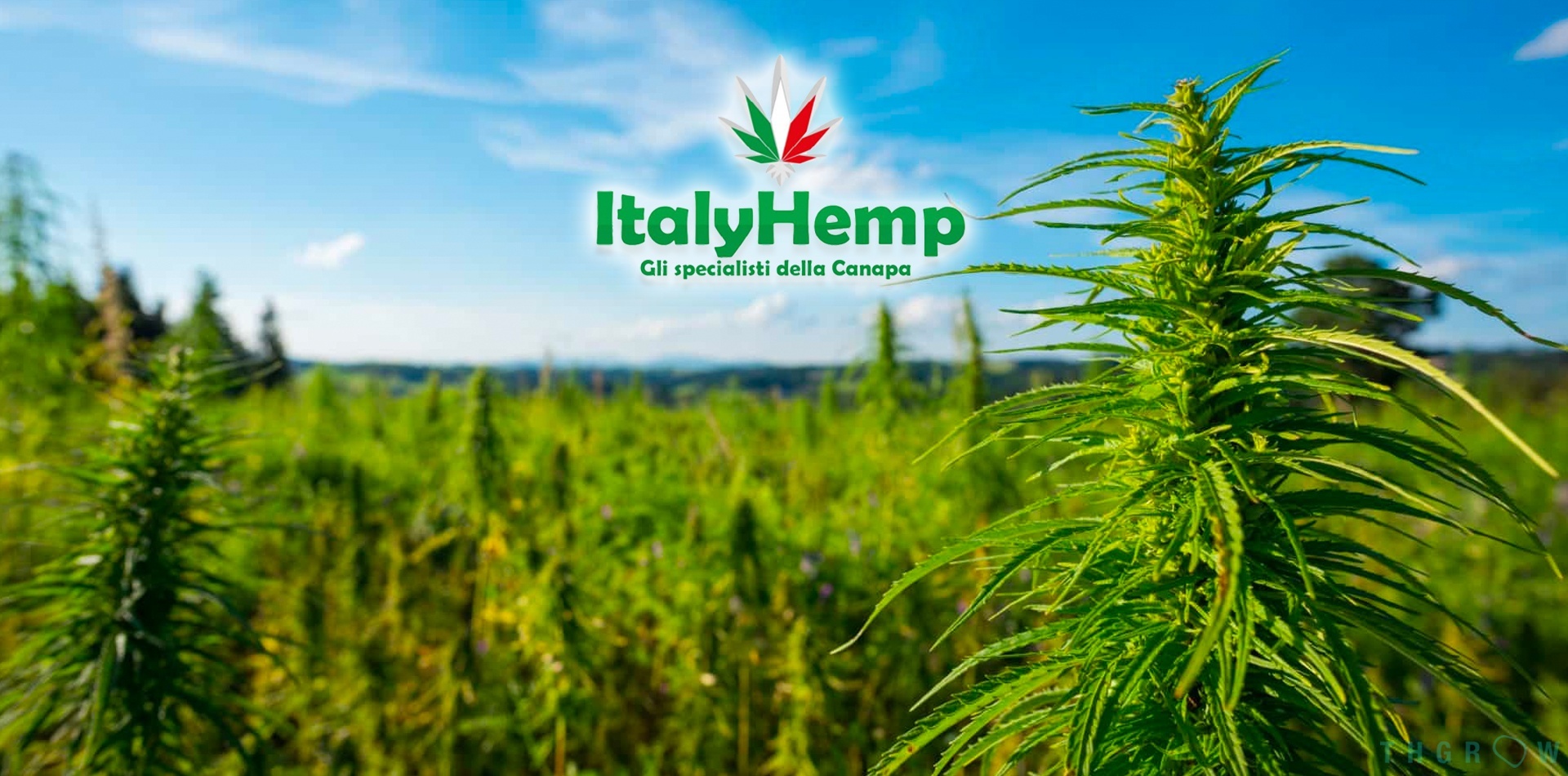 ItalyHemp is an Italian agricultural group with a long experience in growing selected strains of traditional cultivars with love and dedication. The cultivation is done on 5 hectares of land in controlled facilities, so they have a wide repertoire of legal buds with high CBD content. The cultivation is 100% organic and without additives, so we will always have legal cannabis with a high CBD content ready to be used.

Simone, the ItalyHemp sales manager, has been kind enough to answer a few questions in order to introduce the CBD buds that we have recently added to the catalogue.

THGrow: Everything related to your product seems very new, but we are sure that there is a long history behind you. How did you finally find legal protection to market your strains?
ItalyHemp: You're right, there is a long history of our great passion for this plant and for agriculture in general. The idea of being able to market this product began on 14 January 2017 when, in Italy, the law regulating the production of industrial hemp from certified varieties came into force. We can say that we were among the first in Italy to cultivate to produce legal Sativa hemp buds.

T: We know that you are using traditional Italian varieties, selected and crossed to achieve a high yield of resin, production and CBD, what makes you choose one variety or another?
IH: Currently the law allows us to grow only from certified seeds, so all products come from genetics present in the European table of cultivable seeds. The truth is that not all of these seeds produce beautiful, resinous plants with a high CBD content. Much of the work is in fact the process of selecting and packaging only the flowers that satisfy our high quality standards after cultivation.

T: We can imagine that any new project is waiting for legal changes in Europe, can you tell us about any new developments you have in mind?
IH: We are ready to adapt to any change. It is unlikely that the cultivation law will change but what we do expect is that the flower's commercialisation will be further regulated and that its production will only be allowed if certain standards are respected throughout the whole process. This ensures a controlled product for the consumer.

T: What is your most popular legal cannabis strain so far?
IH: Certainly all seedless varieties. In particular, our Special Seedless maintains an excellent price-performance ratio and is chosen by many customers.

T: As a booming market, what sets you apart from other growers and distributors of legal cannabis in Europe?
IH: Surely what sets us apart is our true passion for this plant, a passion that has lasted for years and was not born just for the commercial aspect that has been growing in the last few years. We are convinced that this is perceived by the final consumer who shares the same love with us.

T: If you had to give us a reason to select your products instead of others in a single sentence, what would it be?
IH: The most important thing is the quality of the product and we want to offer the best, while maintaining affordable prices for everyone, combining the excellent price-quality ratio with the passion we talked about earlier... I'd say we have the winning formula!


T: In Spain we didn't know such surprising varieties as Eletta Campana or Kompolti, hemp crosses with aromas as surprising as the best of the Skunk, something you want to tell us about these or other classic Italian cultivars?
IH: Honestly, at the beginning of our experience with legal farming, we were also surprised. We all know the best cannabis genetics like Super Skunk, White Widow, Northern Light, so we are talking about very high quality strains. When we started to cultivate this genetics for industrial hemp, we immediately realized that a crop intended to develop legal buds with high CBD would give very similar and often excellent results.

T: We are very surprised how different growers around the world have achieved similar results in two opposite ways. For example in Spain we have the Dinafem Seeds seed bank that has been working on traditional Cannabis varieties such as Skunk until reaching a THC below 0.2% and a high CBD. You, in Italy Hemp, have followed the opposite path, from industrial hemp you have managed to maintain the low THC but reach very high levels of CBD. It fascinates us, did it all come about organically or did you decide which way to go?
IH: The truth is that these varieties allowed for cultivation already have very low THC values, often less than 0.2%, so we are focusing on cultivation techniques to increase CBD and not to vary THC, and judging by the results, we have succeeded!

T: Observing how all the legalization of cannabis in Europe is developing, do you have any specific wishes that you hope will soon be fulfilled?
IH: We are cannabis lovers and of course we hope that it will soon be legalised without THC limits all over the world. From a commercial point of view, we would be happy to organise ourselves accordingly if this market changes so positively.

T: To finish the interview, anything extra we forgot to ask?
IH: We want to thank you for giving us a voice and allowing us to express our ideas, we are pleased to be also known beyond the Italian borders, a warm greeting from all of us at ItalyHemp.