Zkittlez: history and facts about the strain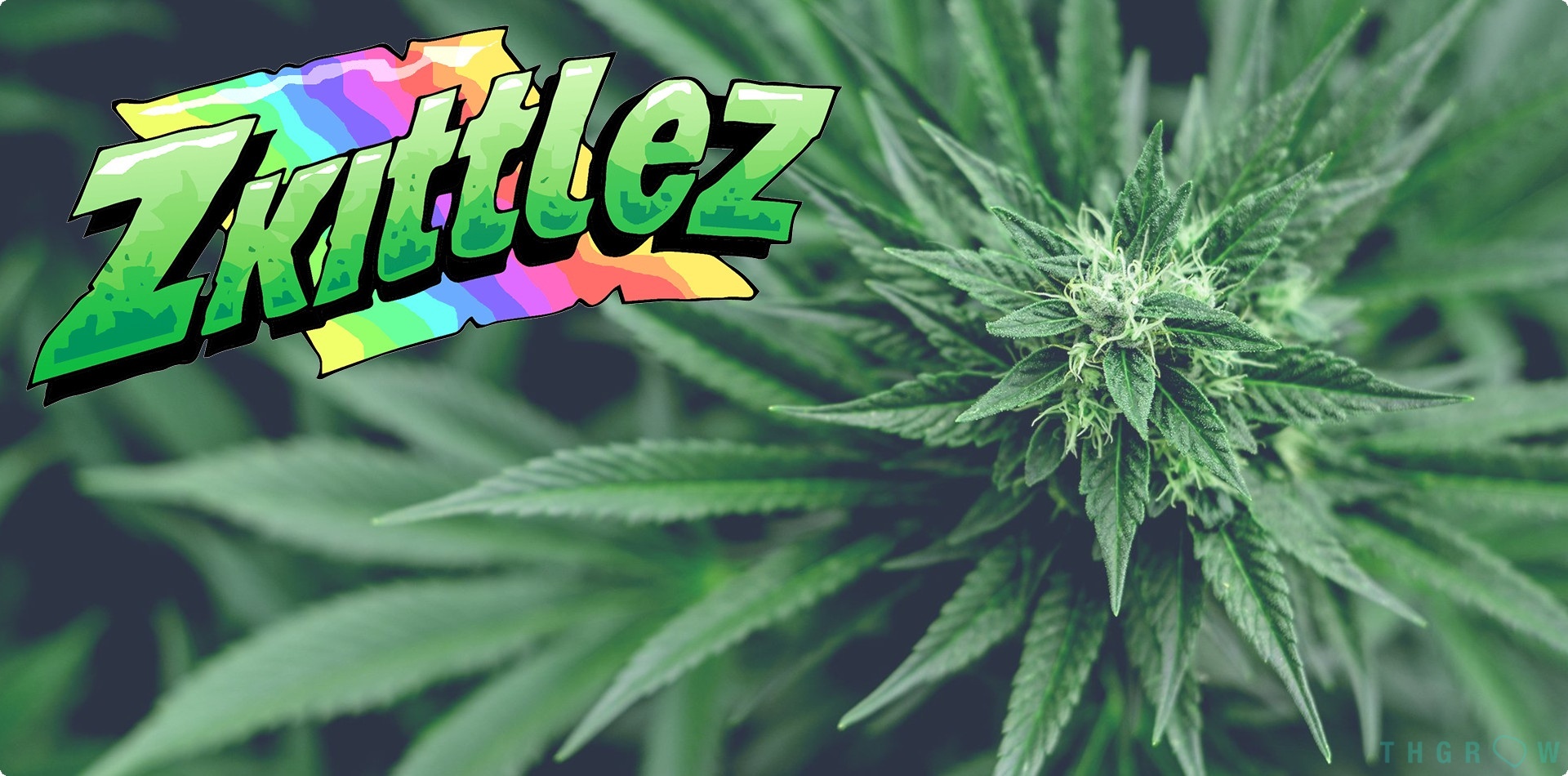 1. Origins

2. Characteristics

3. Taste / smell

4. Effect

5. Availability

6. Conclusions


Famous for its taste, this strain is known under different names such as Zkittlez, Skittlz, Skittles Skittlez and even Island Skittles. And they all refer to a famous brand of fruit candy with British origins, now part of an American multinational. Its best-known commercial slogan is: "Taste the rainbow".


A sweet blend of berries, grapes, grapefruit and other fruits. Under these simple premises is how the name was given to this crossbreed that allows you to taste the rainbow. But where did it come from? The story can be a bit confusing, and depending on who is telling it, the protagonists will change. On the one hand, several sources point to Zkittlez being the product of a collaboration between the breeders at Terp Hogz and 3rd Gen Family Farm. Others point to it being a development by the breeder of Dying Breed Seeds (Shiloh Massive), who was also part of the 3rd Gen Family collective.


3rd Gen Farm is one of the most important Cannabis breeding farms on the West Coast of the USA. The common story goes that the journey of this strain began when the 3rd Gen Farm team gave a cutting of an Original Dallas Grape Ape and Humboldt Grapefruit cross to Brandom (of Terp Hogz). Brandom reportedly took the cutting and almost ran off with it. The harvest of this cutting once bagged was not a very attractive product, but when it came to smoking it, it more than made up for this small flaw. This is why Brandom initially only shared the weed once it was rolled, as the appearance of the bottle looked very unsatisfactory. All this was going to change very soon.

Zkittlez has minimal genetic variation as it is very stable and comes from a pure breeding line, so there are very few phenotypes. Plants grow medium to small, with a compact bush-like structure. Once flowering is advanced, the buds are large and bulky, with a dark green colouring, some orange hairs and a thick layer of small trichomes that when ripe remind of frost.


Generally speaking, we can speak of Zkittlez as an Indica dominant with traces of Grapefruit and Grape Ape and something extra that always escapes, although some points directly to Diesel. Despite the secret component, it shows a very similar heritage to other strains like OG Kush, Skunk and Berry.


Some of its few phenotypes show purple tones among the greens in case temperatures drop during the flowering phase.



The famous candies that give name to the strain.


The strong point of this strain is its taste and smell. As we have already mentioned at the beginning, Zkittlez is characterised by a complex terpene profile where multiple nuances can be appreciated. In its flowers you can appreciate a balanced proportion of terpenes such as linalool (floral), limonene (citrus), humulene (hops), pinene (pine), myrcene (perfume), norolidol (orange) and terpinolene (diesel). All these terpenes translate into a huge flavour, in that arcoirirs where you find sweet orange, pine, diesel and floral notes and then, again, that sweet and luscious orange.


Its balanced flavour and sweet aroma also holds a number of sour notes that contrast nicely and enrich the experience. This richness gives it a special appeal and enhances its effect.

The average THC content of the original Zkittlez was relatively low, at 15%, but the various seed banks have been working on the cross until the threshold of 20% THC has been exceeded. Despite this, it is worth remembering the entourage effect produced by the total plant and how terpenes modulate the cannabinoids, so that initial 15% is not negligible if the plants have come to show themselves at their best. Now we can understand why in 2015 it won first place at the Cannabis Cup in both San Francisco and Michigan and in 2016 it took first place at the Emerald Cup Help. As someone said... if THC is the engine, terpenes are the wheels.


Despite its Indica heritage, it is normal to feel an energising Sativa sensation after consuming Zkittlez. It starts with a feeling of inspiration and euphoria, but without being overwhelming or anxiety provoking. This initial sensation is accompanied by a physical relaxation that slowly spreads throughout the body until it becomes all-encompassing. This calmness soothes pain and does not restrict movement, although it may cause some drowsiness.


Although it has very little CBD content, Zkittlez has also been well received by medical cannabis users. Because although CBD is now a trend, THC also has many properties, resulting in analgesic, anti-inflammatory, neuroprotective, ... Zkittlez can be a good option for those who want to try to alleviate conditions such as inflammation, insomnia, chronic pain or stress, anxiety or mild depression.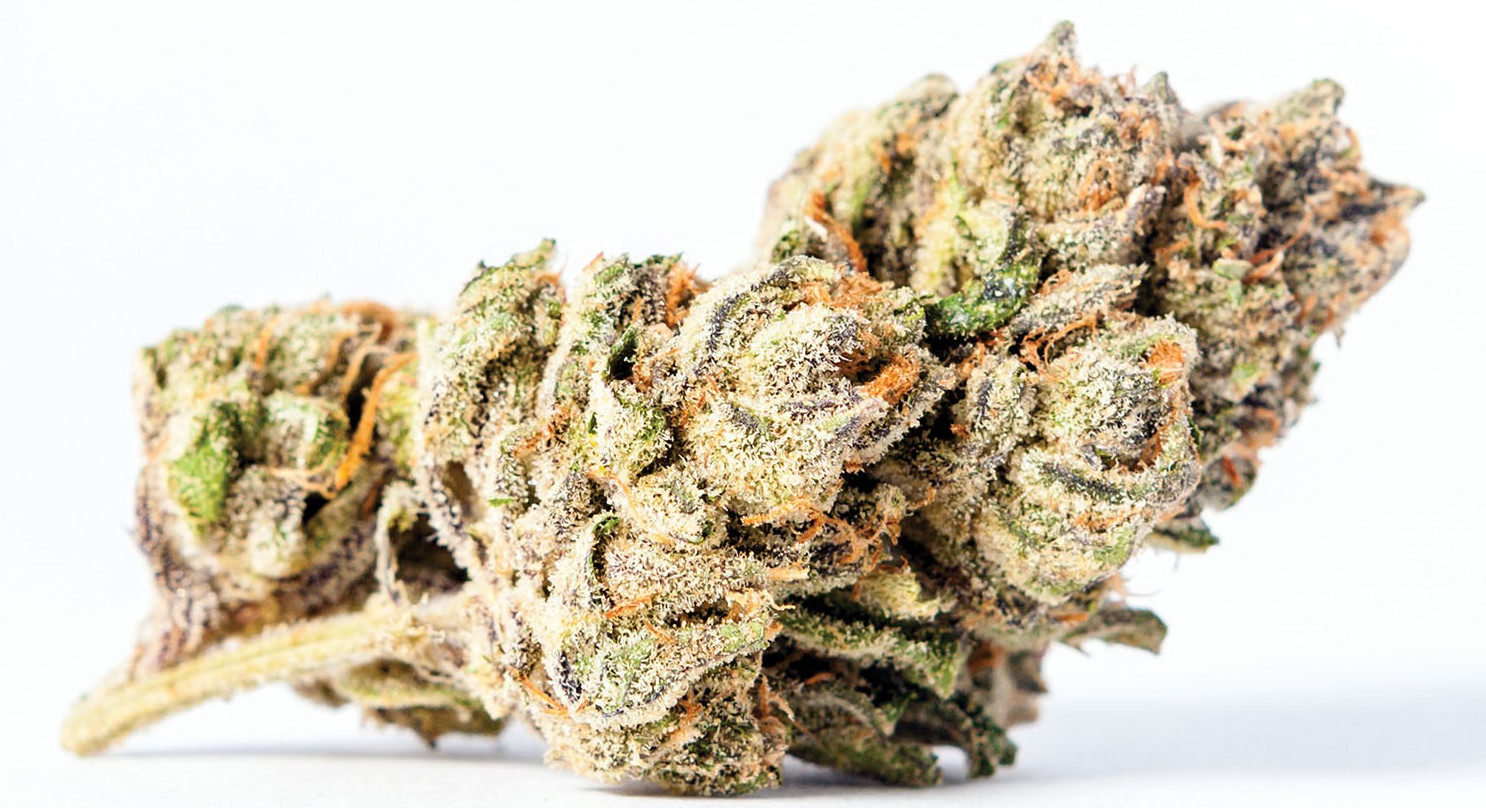 Sample of Zkittlez in a dispensary.


The original seeds are no longer available for sale online, although packets of 10 seeds can sometimes be seen for over 300€... regular seeds, which, on the other hand, do not offer much of a guarantee as there is no mention of their origin or harvest date. But whether by crossing an original clone with related strains or by reversing its sex, more and more seed banks are including their own versions of Zkittlez. Here is a short list of the different strains from seed banks that include Zkittlez genetics and are available for sale:

- Advanced Seeds: Auto Zkittlez, Zkittlez, Zkittlez Fast

- Barney's Farm: Gorilla Zkittlez, Gorilla Zkittlez Auto, Runtz Muffin (Zkittlez x Gelato 33 x Orange Punch), Watermelon Zkittlez, Watermelon Zkittlez Auto, Zkittlez OG Auto

- Dutch Passion: Auto Lemon Kix (the name was changed due to fear of copyright problems)

- Fast Buds: Zkittlez Auto

- Medical Seeds: Banana Zkittlez

- Pyramid: Watermelon Zkittlez

- Ripper Seeds: Kmintz (Zkittlez x Kush Mint)

- Sweet Seeds: Runtz XL Auto (Zkitlezz x Gelato x Sweet Gelato Auto), Sweet Zkittlez

- Royal Queen Seeds: Sweet Zkittlez

As we can see, it is only a matter of time until very special elite clones end up in seed form in the various banks. With this in mind, and knowing the diversity of old and new crosses available, it makes no sense to make an elite clone a goal to be achieved by all means. Sometimes it is as simple as knowing how to wait a little while for it to become widely available.


We must also bear in mind that, even if we have few phenotypes, the epiprogenetics of the plants can always play a dirty trick on us and, despite having planted 10 seeds, we may end up not getting any of the specific phenotype we are looking for. This brings us to the following question: is it worth spending a lot of money on a few seeds? It is probably easier to find a champion among 100 seeds for 3 euros than in 10 seeds for 30 euros.


What do you think about it, is it worth it? If you have ever tried or grown the original Zkittlez, it would be great if you could leave us a comment.


Sources: wikipedia.org, 2fast4buds.com, phylos.bio, wayofleaf.com